World Farmers is proud to bring back our summer CSA!
The World Farmers CSA aggregates produce from many of the over 250 immigrant and refugee farmers at Flats Mentor Farm. From experienced commercial growers to those just beginning to sell their bounty, our CSA offers these small farmers opportunity and access to market.
FARMING IN THE CLOUDS:

World Farmers Blog Series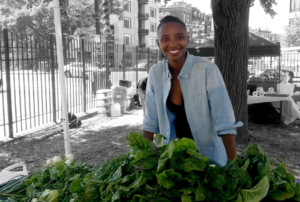 Jerkfest 2016 By Immaculate Nyaigoti, Marketing Intern The summer heat has been brutal this year, so you know that you're somewhere great when the heat is far from your mind. On June 25th, I had the opportunity to go to Boston JerkFest and deliver produce for the chef demos/cook offs as well as table for…
Read More...
[ feedzy-rss feeds="pledge" max="10" feed_title="yes" meta="yes" summary="yes" price="yes" columns="1" ]