Our Mentoring Program is the result of thirty (30) years of experience in working hands-on with refugees and immigrants. The FMP process is based on a model of assessing the capacity of each farmer and moving her/him along the mentoring continuum in the three identified levels of mentoring training and technical assistance that respects each culture, and the capacity of each farmer to participate on both physical and emotional level.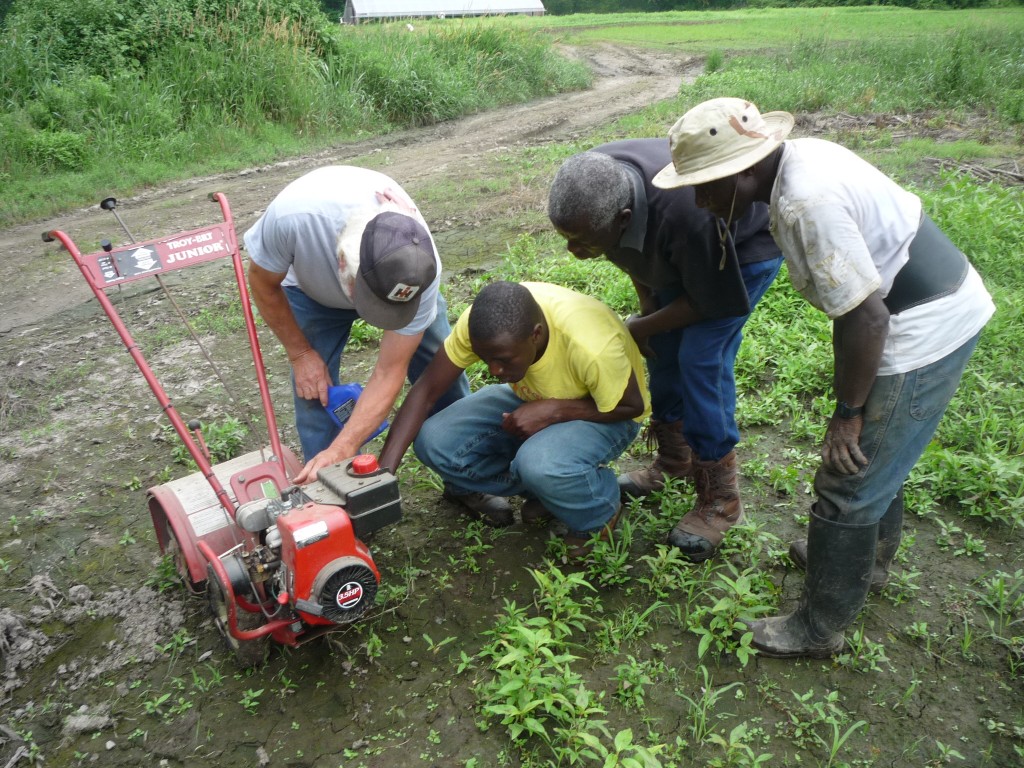 1) New Arrivals Farmers; Phase I:
These farmers receive a plot of land free of charge, and the entire necessary agriculture production infrastructure during her/his first year. This first year period of the Flats Mentoring Program, these farmers are expected to self-assess their farming abilities, evaluate their personal commitment to farming and make a decision to move to the next level of the mentoring process.
 2) Returning Farmers Phase II:
These farmers have gone through the first year of the Flats Mentoring Program of self-evaluation and made a decision to move on to the next level. In this level, the farmers are mentored on all aspects crop production, marketing, and the post-harvest handling, albeit when funding is available. However, although this formal training is important to the farmers' learning process and growth, equally as important is the informal mentoring that occurs between farmers at FMF.
 3) Established-Commercial Farmers Phase III:
These farmers have been producing, marketing their produce for more than five seasons and possess the knowledge necessary operate their own independent farming enterprises. This final phase is extremely important because farmers will have accomplished our long term goal mentioned above.