Shares change from week to week, but will include a seasonal mix of all our best produce.
Each share will be packed with the same quantity and quality, though in this effort to support beginning small growers, the weekly contents of your shares may differ from your neighbor's.
Given the rich number of cultures at Flats Mentor Farm, our CSA will feature a different ethnic crop each week, in addition to your standard local CSA fare. Crops featured range from East African amaranth to Vietnamese water spinach. Each featured crop will come with a description of the crop, and a suggested recipe to try at home.We offer this CSA to support farmers at all levels, and we need your share to do it!
Check out some examples of what your CSA box might look like!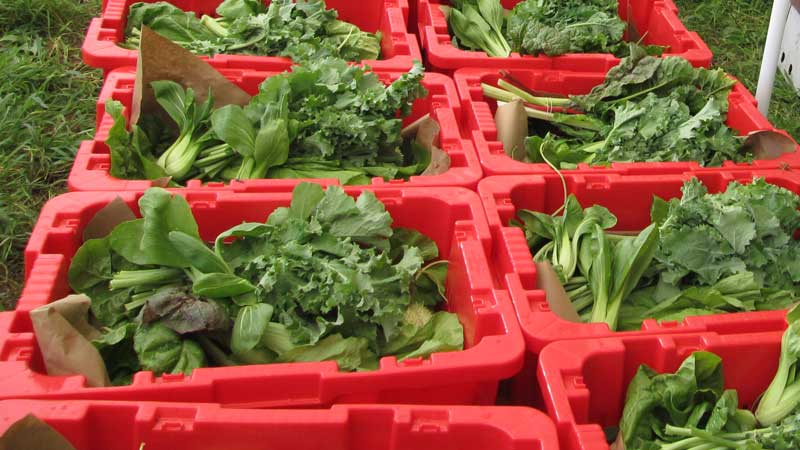 Get your CSA from Flats Mentor Farm!
Shares will run for 16 weeks, from June 29th to October 12th, and cost $560 ($35 per week).
You can pick up your shares at Lamplighter Brewing Co. in Cambridge, at the World Farmers office in Lancaster, or at participating workplaces in Boston. If you are interested in hosting a pick-up location this summer, please contact us! sign up your workplace!), all season.