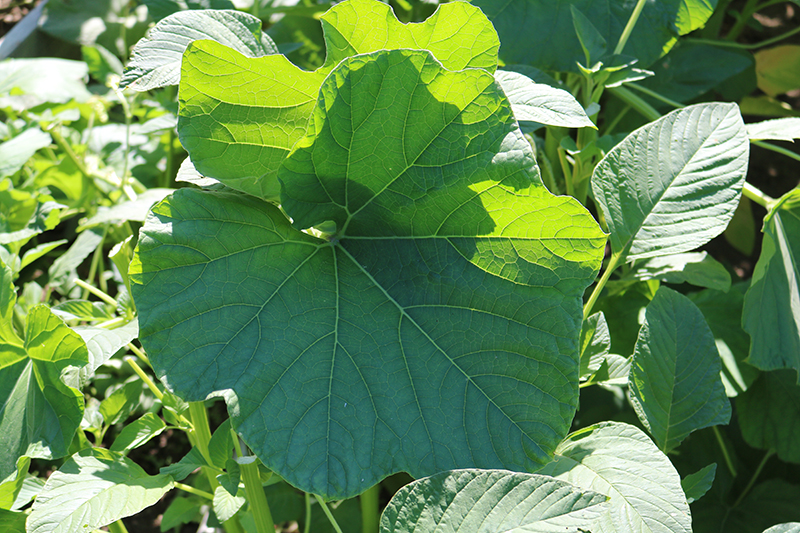 Pumpkin
Scientific Name: Cucurbita
Country of Origin: Mexico
Pumpkins are a highly adaptable crop whose unique flavor profile makes it a popular addition to both savory and sweet dishes. Its seeds can be roasted and eaten as a snack or ground into a useful gluten-free powder. The skin can be dried to make containers. The leaves and vines can be cooked like other hearty greens.
Pumpkin Blossoms
Scientific Name: Cucurbita
Country of Origin: Mexico
Pumpkin flowers are a culinary treat found occasionally mixed in salads, soups, sautés, or cheese-stuffed and batter-fried. They have a lovely sweet mild pumpkin flavor. If you luck enough to have a garden, pick them early in the morning when they are in full bloom, leaving the female to grow into a pumpkin. Pumpkins have separate male and female flowers, with the male flowers appearing first. One or two weeks after they appear, female flowers form and begin to open. Male flowers are borne straight off the vine while females have a small fruit swelling at the base near the stem. You may have the opportunity to buy a small bundle at a farmer's market. If you do, enjoy the opportunity but plan to cook your pumpkin blossom that day. Unfortunately they do not last long in your refrigerator.
Pumpkin Leaves
Scientific Name: Cucurbita
Country of Origin: Mexico

Pumpkin Vines
Scientific Name: Cucurbita
Country of Origin: Mexico
Recipe
Pumpkin, Chickpea, & Coconut Curry
Pumpkin Blossom Quesadillas
Pumpkin Leaves(Ugu) Soup
Sopa De Guisa (Pumpkin Vine Soup)