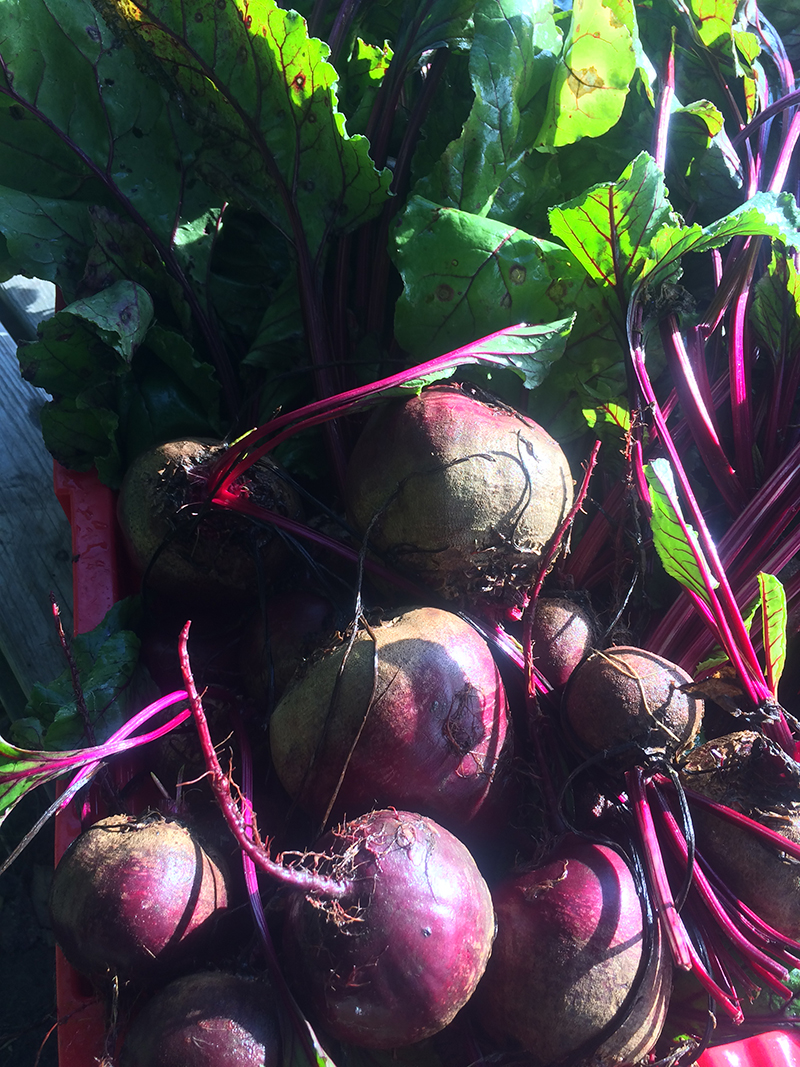 Beets
Scientific Name: Beta vulgaris
Country of Origin: Europe
Beets are a root vegetable that originates in the Mediterranean. Different types of beets have different looks and tastes: classic beetroot is purple and has a sweet, earthy taste. The golden beet appears bright orange, but the flesh is yellow and has a mild, buttery taste. Chioggia beet are a deep purple, but the flesh has pink and white rings and has a very mild taste. All varieties can be served raw in salads, roasted, or boiled.
Recipes
Roasted Beets with Pears & Pistachios
Beet and Feta Burgers
Beet Lemonade (and Burrata, optional)